Enter to win 3 Bags of Superfood Complete Dog Food from the Badlands Ranch
Not seeing anything? The entry form is loading, give it a sec or click the button below to head directly to the entry form.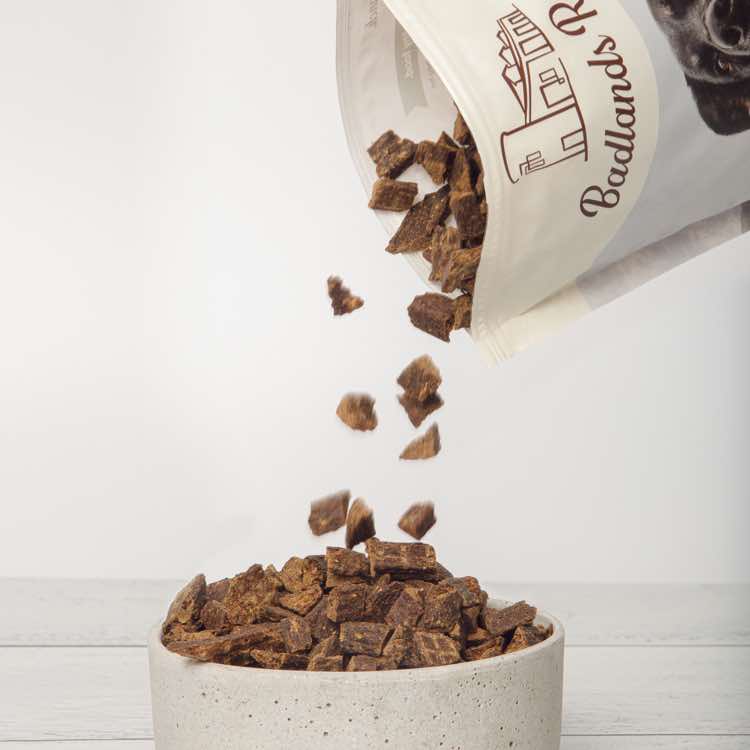 Superfood Complete
Superfood Complete contains no meat meal, byproduct, or preservatives known to cause health issues in many dogs — it's all of the good stuff your dog needs to thrive, with none of the bad.
Reviews
⭐⭐⭐⭐⭐

They LOVE the Superfood Complete!

The Badlands Ranch Superfood Complete was a big hit with my german shepherds and these guys are picky. I was pleased with the packaging and details of how responsible the superfood complete is as a product. I knew it would be a good choice for Chico and Su. They totally agreed and love the product. I was also pleased to see that there were no digestive issues after adding the superfood to their diet. I can see I am going to be a long time customer of this brand.

CAcj
⭐⭐⭐⭐⭐

It's a winner!

Our dog has been recouperating from an injury and really hasn't been interested in food. The only thing that will grab her attention is cat food. When I poured the Badlands Ranch dog food in her bowl, she immediately perked up and was ready to eat. I barely got the bowl down before she cleaned it out. She did not exhibit any digestive issues. I believe she is a fan of this food.

bigal